October 2023 Club Meeting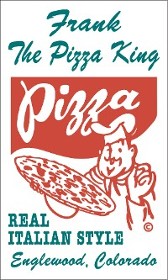 Our upcoming meeting for October will be held on Thursday, 10/5/2023. We will be meeting at Frank the Pizza King at 6:30 pm, located at 4701 South Broadway, Englewood, CO 80110.
Our November meeting is scheduled at a club member's residence. He and his lovely wife have graciously offered to host our meeting. Save the date of November 2, 2023. We will be sending out the eBlast for November a bit earlier than usual so that we can get a head count of everyone who will attend so our hosts can prepare and we can have an idea of how much food and beverages we will need.