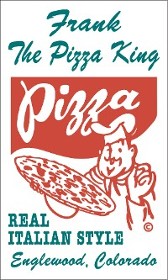 Hello Ford and Shelby Fans,
Our April meeting will be held at Frank the pizza King this coming Thursday, April 6.
Meeting time will be 6:30 pm. Franks is located at 4701 South Broadway, Englewood 80110.
Danny will be updating the membership Roster this week!!
Last chance to renew your membership before being dropped from the email list. $10.00 per year.
Checks can be mailed to: Danny Gaddy
7139 South Quintero Street
Foxfield, CO 80016