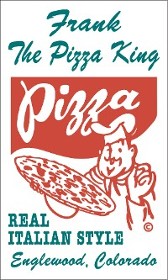 Our March meeting will be this coming Thursday, March 2, 2023 at 6:30 pm
We will be meeting at Frank, the Pizza King, 4701 South Broadway, Englewood, CO 80110.
Meeting time is 6:30 pm.
REMINDER!
We have had 31 members renew for the coming year. Danny will update our mailing list and forward it to Jeff between March 16 and March 31.
Membership dues are now being collected for 2023. Dues are $10.00 for the year and are payable to SAAC CO.
Five dollars from each member's dues goes to support the Collector Car Council of Colorado. Part of those fees go to pay for a lobbyist at the state level to support bills that are favorable to the collector car community.
Checks can be mailed to: Danny Gaddy
7139 South Quintero Street
Foxfield, CO 80016
You will be deleted after March 15, 2023!!